FRAMELESS SHOWER DOOR WITH INLINE PANEL MAKE SELECTIONS FOR FINAL PRICE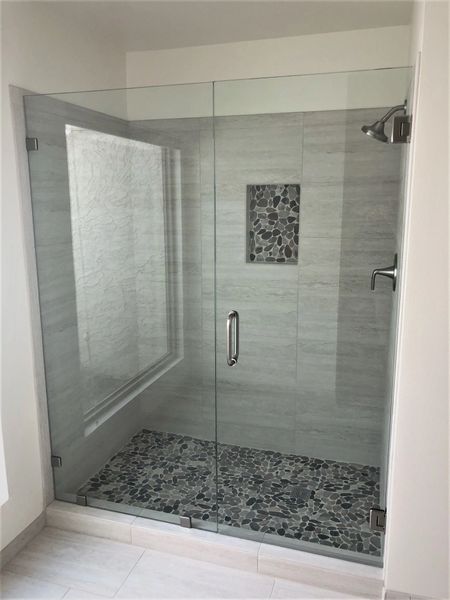 FRAMELESS SHOWER DOOR WITH INLINE PANEL MAKE SELECTIONS FOR FINAL PRICE
Frameless Shower Doors
Pricing - The Total Length of Inches (T.L.I.) is the total width of all glass pieces added together. Example; Door 28" + Inline Panel 31" = 59" Total Length of Inches or T.L.I.
Includes - 3/8" Tempered Glass with 22" to 36" Wide Door and Inline Panel, 2 Wall Mounted Swing Hinges, 8" Double Pull Handle, Clear Bottom Door Sweep, U-Channel for mounting Inline Panel or Clamps, Optional side door seals can be added.
Installation in Phoenix - Once you have used our website to calculate a price, we will come out to take exact measurements to place the order into production. A 50% deposit is collected when we measure or you can complete the purchase with our website. 
Pick Up or Ordering Outside of Phoenix - After making the purchase online, we will email you a diagram of the Frameless Door. Fill in the dimensions on the diagram and email it back to have the order placed into production. Call us with any questions and we can walk you through the measureing process.
Shipping by Freight ETA- Frameless Shower Doors & Enclosures ship in about 5 days from our location. Shipping time varies by your location but usually delivered within a week.