3/8" FRAMELESS SGS SLIDING DOOR *MAKE SELECTIONS FOR FINAL PRICE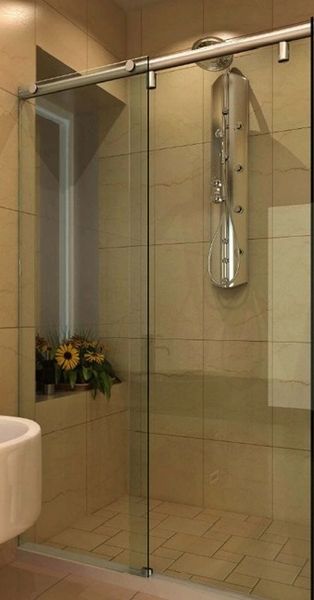 3/8" FRAMELESS SGS SLIDING DOOR *MAKE SELECTIONS FOR FINAL PRICE
The NEW SGS Frameless Sliding Door has an entiely different look from traditional sliding shower door systems. The use of minimal hardware provides a frameless look that gives the glass enclosure an almost floating appearance.
Specially designed roller bearings allow for quiet, easy opening and closing of the door. This unique roller system is hidden inside a tubular support header that spans the top of the enclosure.
Available in Tempered 3/8" Clear Glass, Rain Texture, Crystal Clear, Glue Chip, Satin Etch
One panel is fixed while one slides.
Custom Sizes Available!